They don't call Realtors 'local experts' for nothing. For many Real Estate Agents, being an 'expert' goes beyond knowing the intricacies of the local real estate market. It means being able to provide your expert recommendation on all aspects of a town. What better way to demonstrate our local expertise than sharing our recommendations for the best restaurants in Ridgewood NJ? Here are 8 incredible Ridgewood restaurants that will surely exceed your expectations.*
Boozy Brunch: Park West Tavern
Let's do Brunch! Park West is a hot spot for social gatherings and a great place to go if you have friends visiting from out of town. The menu is creative - the perfect combo of bar food meets chic modern American cuisine, and they serve one of the best Sunday Brunches in all of Ridgewood. Mimosas, bloody marys, eggs benedict - oh my! If you are looking for a bottomless brunch, head around the corner to Bare Burger, a fantastic alternative.
Highlights: Ahi Tuna Salad, XXL Bloody Mary, Tater-tot Bins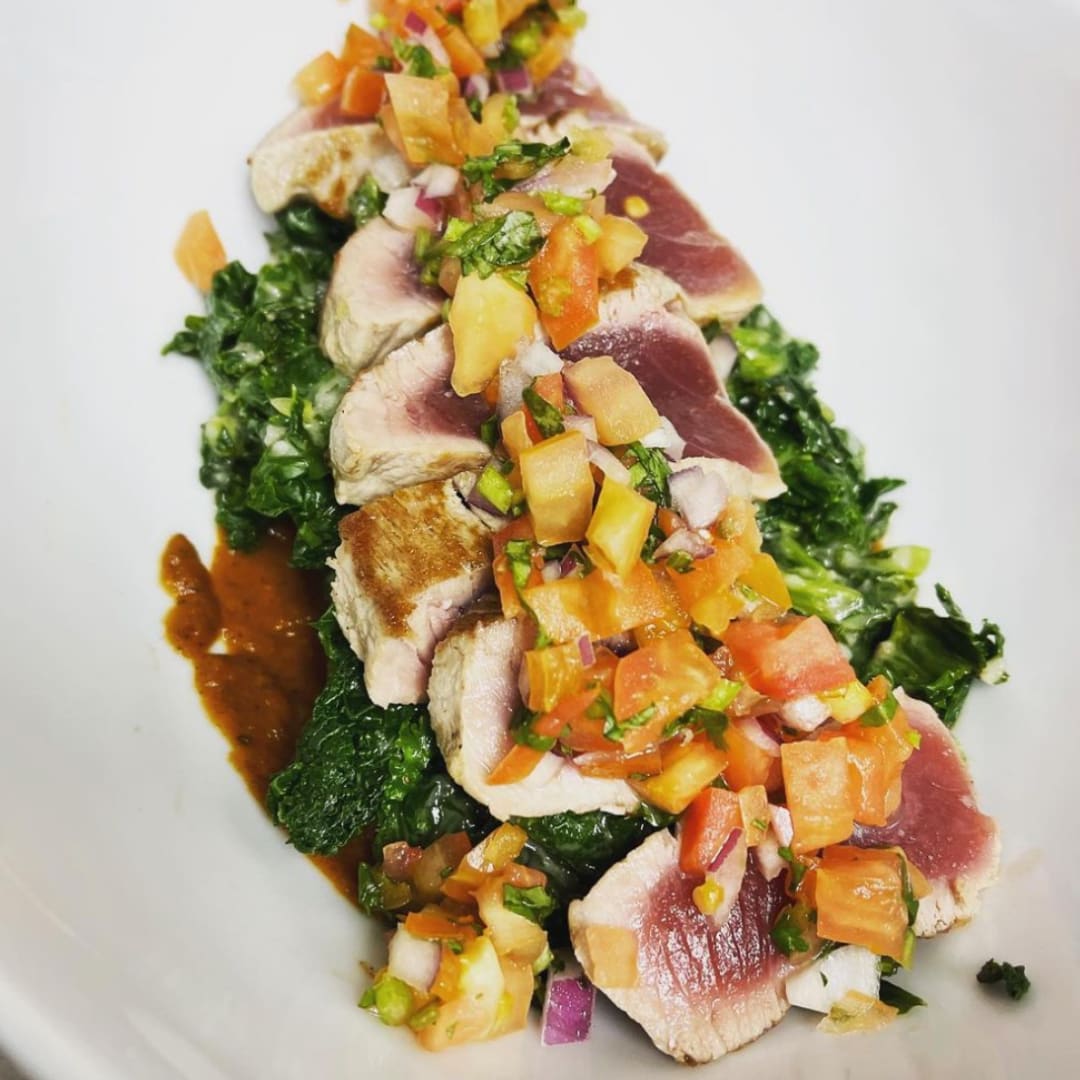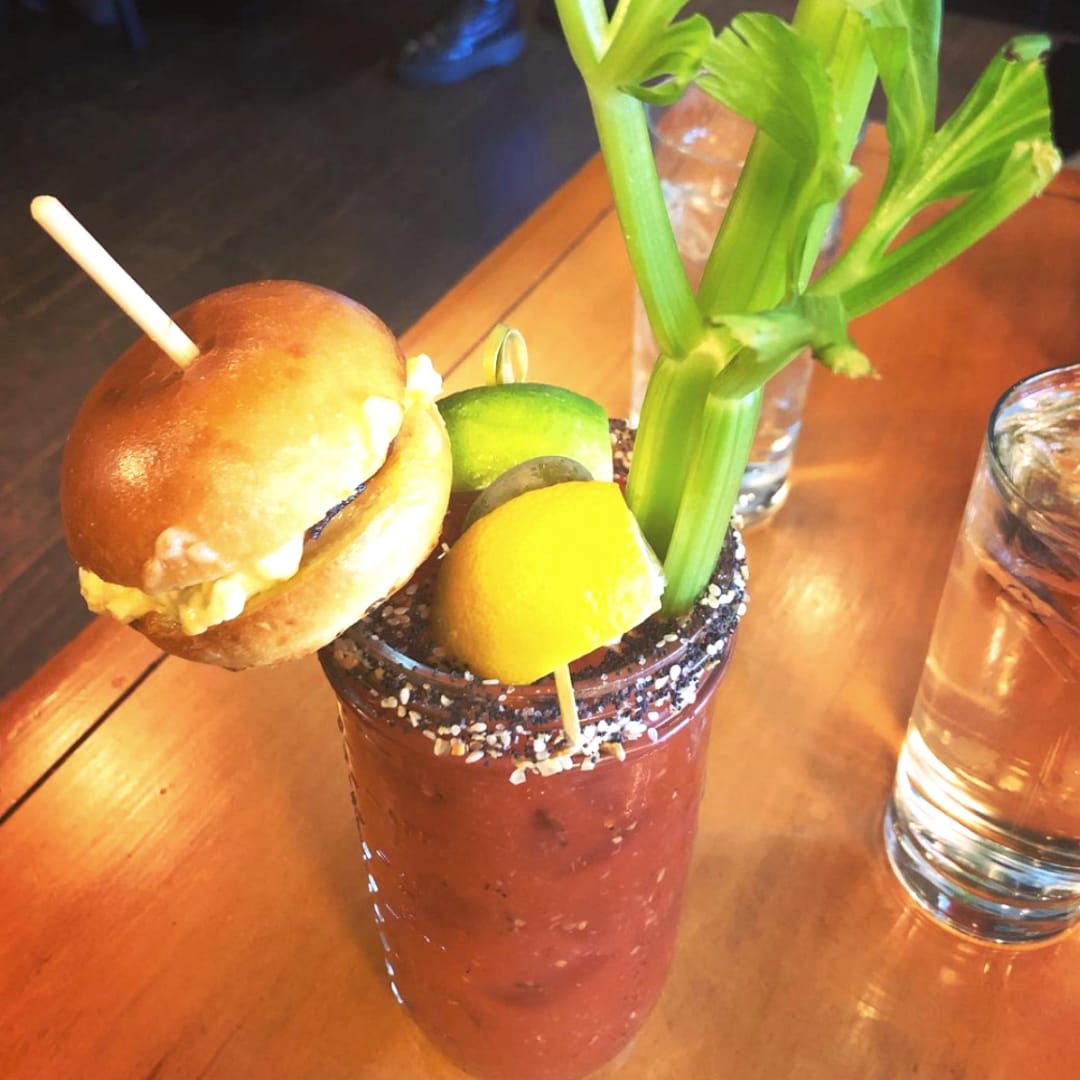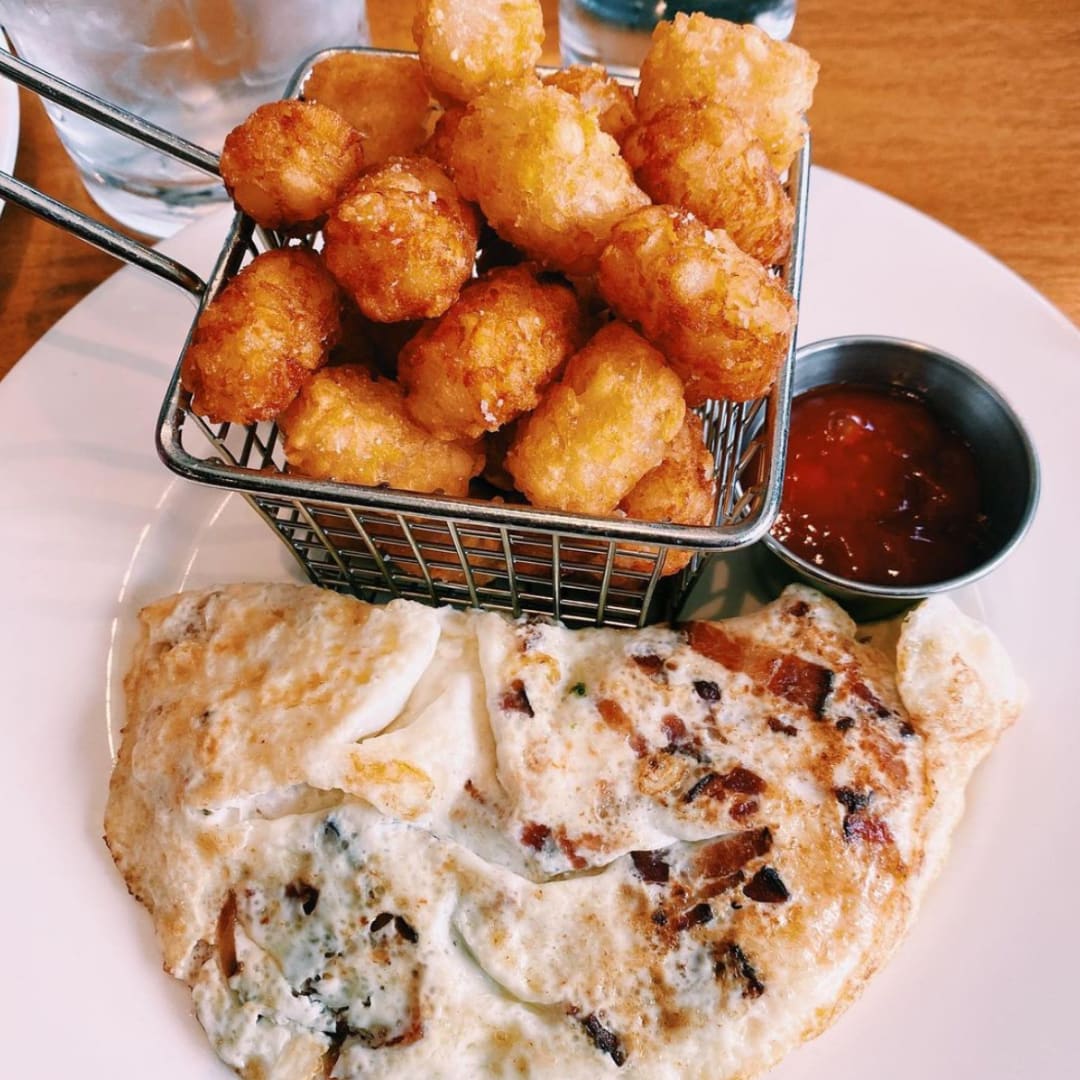 Photo Credits: @eatsbysarag @morgieearl @parkwesttavern
Ice Cream: Van Dykes Homemade Ice Cream
Take one step into this charming ice cream shop, and you will feel like a kid again. Van Dykes has been around forever and is notorious for its low prices, massive scoops, and seasonal flavor changes. A great place to go with kids after sports practice and a happening spot on warm summer nights. If the line is too long, there are many other great options downtown including up and coming shop Ice Cream by Mike.
Highlights: Apple Pie (Thanksgiving Special), Mint Oreo, German Chocolate Crunch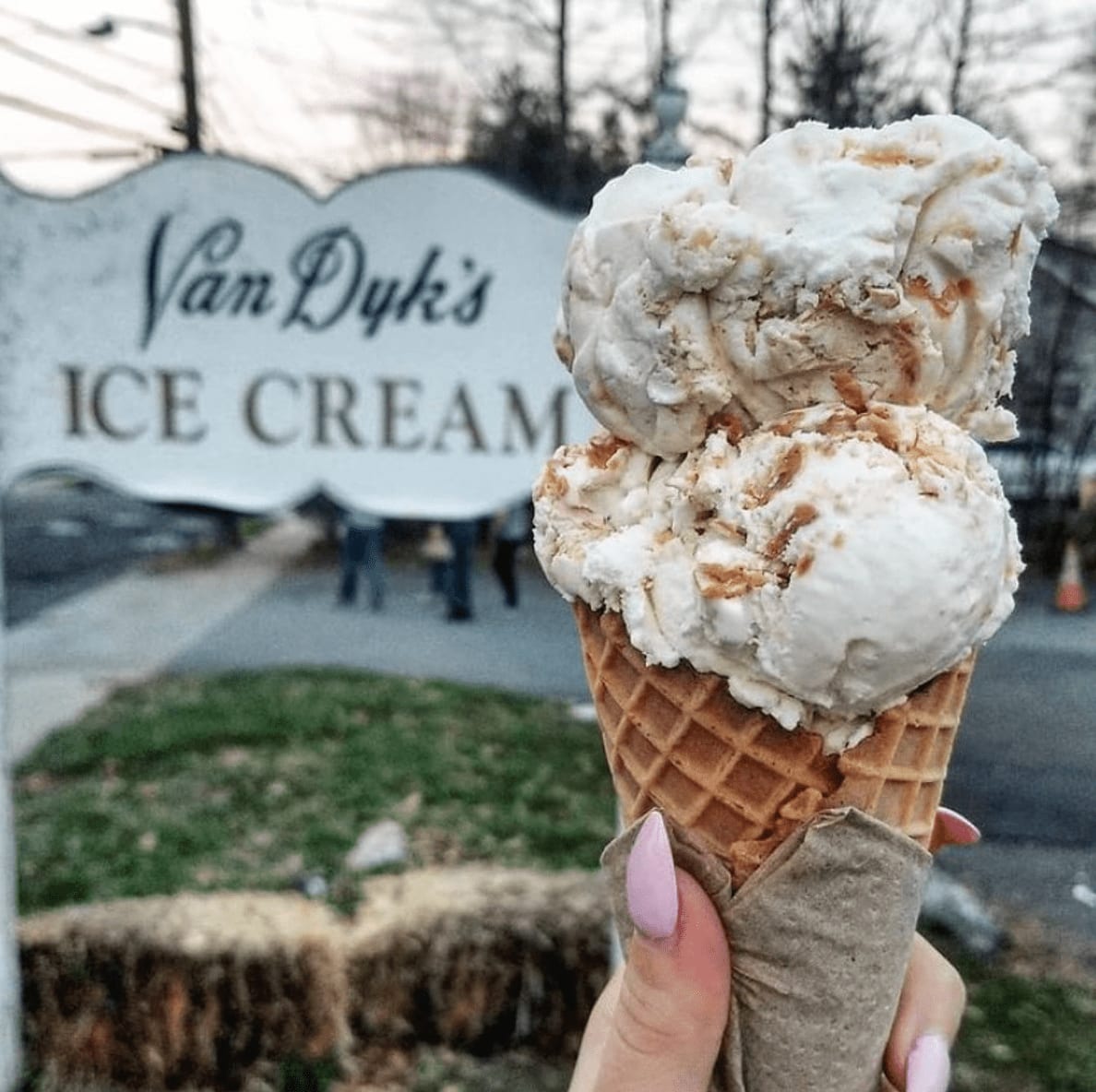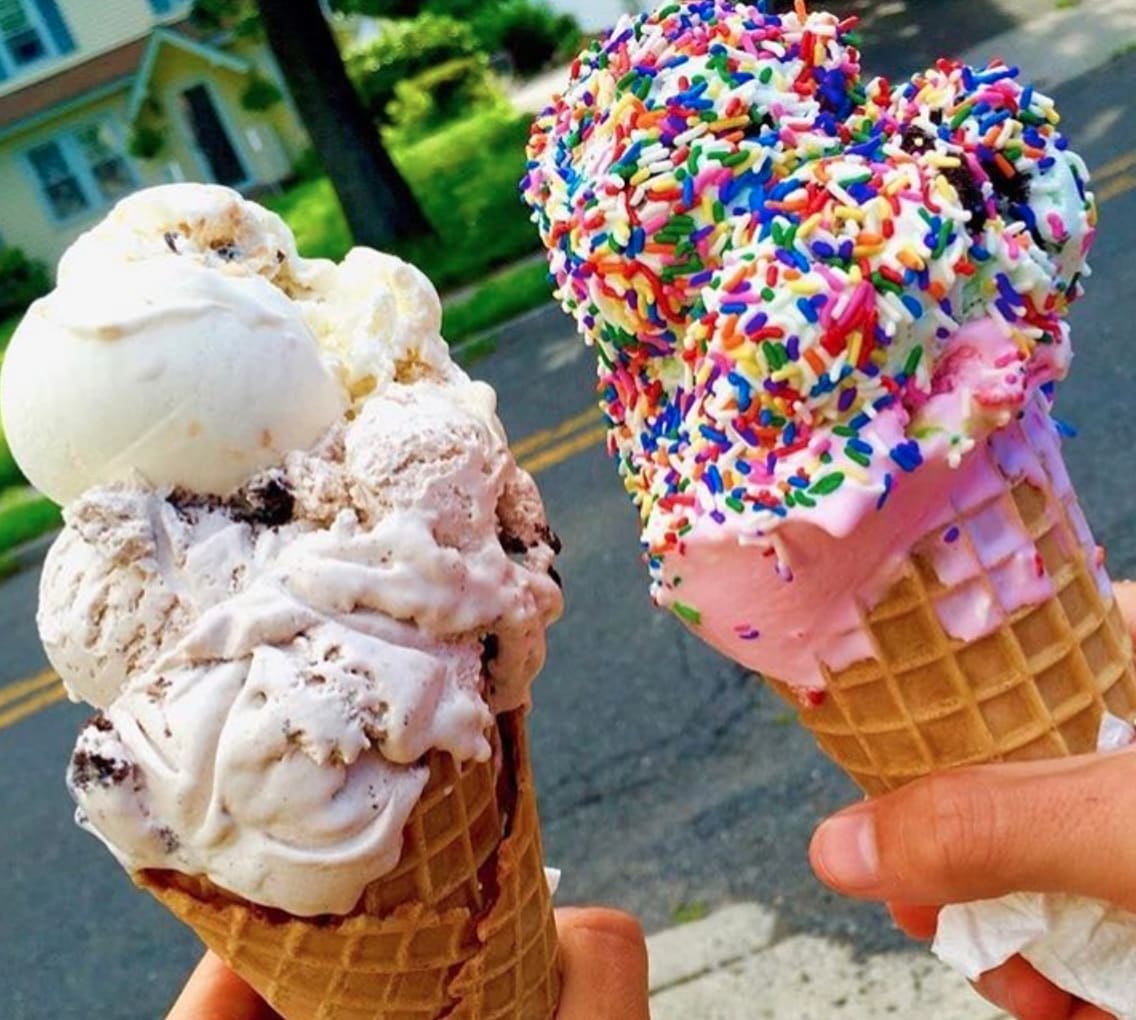 Photo Credits: @vandyk'shomemadeicecream @boozyburbs
The name speaks for itself.
Highlights: Eggplant Mozzarella Sandwich, Literally Any Panini, Buffalo Chicken Mac n' Cheese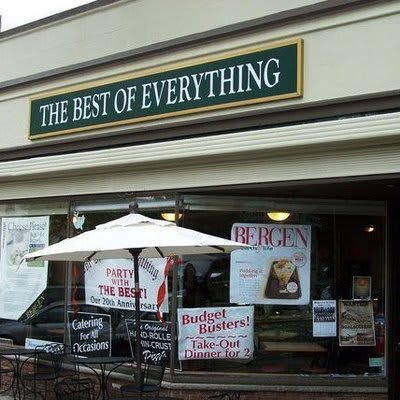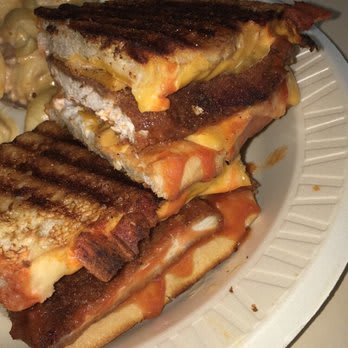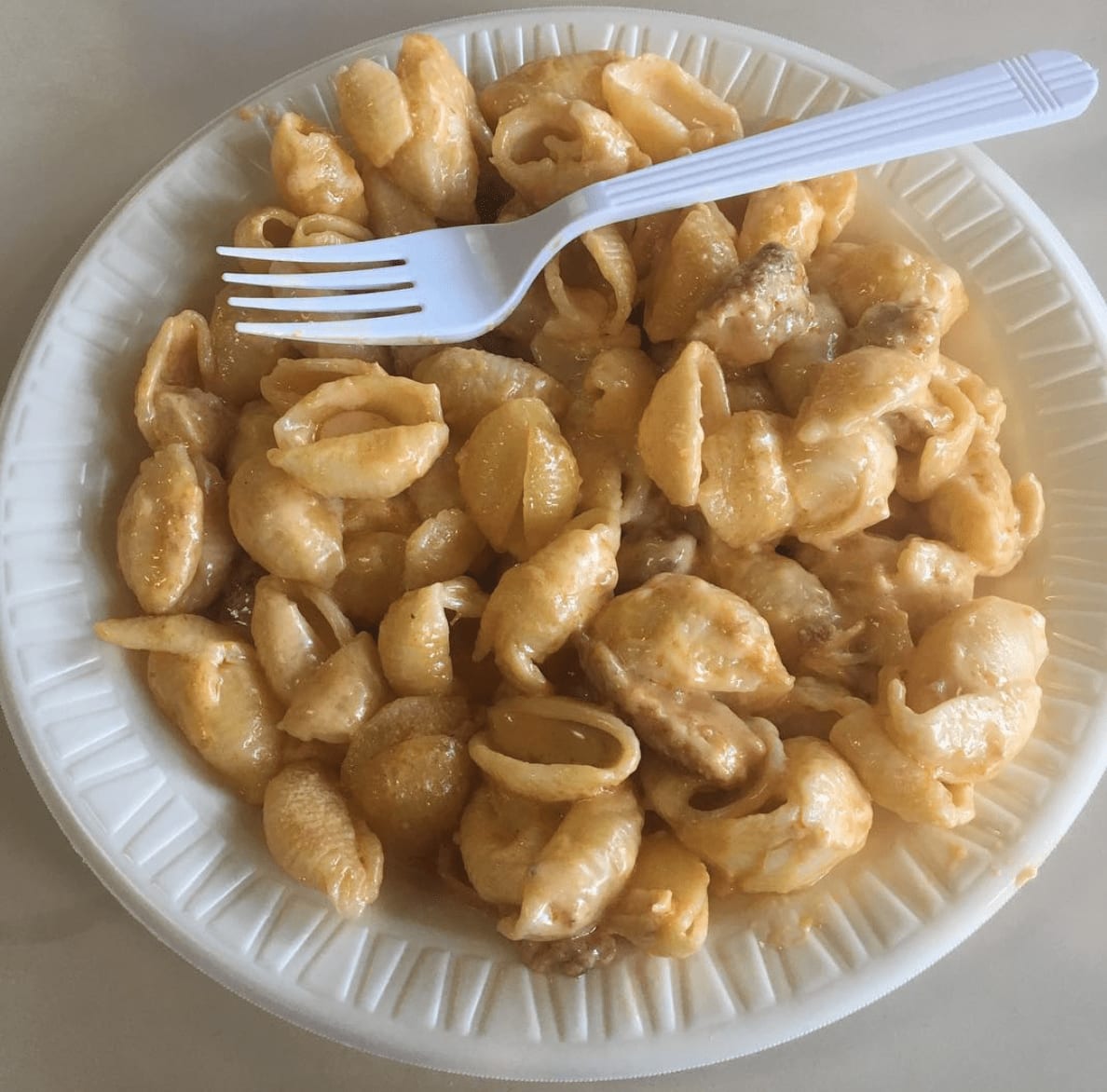 Photo Credits: @bestofeverythingdeli
Contemporary: White Maple Café
One of Ridgewood's hippest restaurants. Brunch, Lunch, Dinner - White Maple Cafe does it all (with style). This farm-to-table restaurant boasts a creative vegan-friendly menu, instagrammable dishes, and bright contemporary vibes. If you're looking for a spot to have a casual date night, BYOB, or eat on the healthier side, White Maple is the place to go.
Highlights: Grain Bowls, Fig and Goat Cheese Flatbread, Brioche French Toast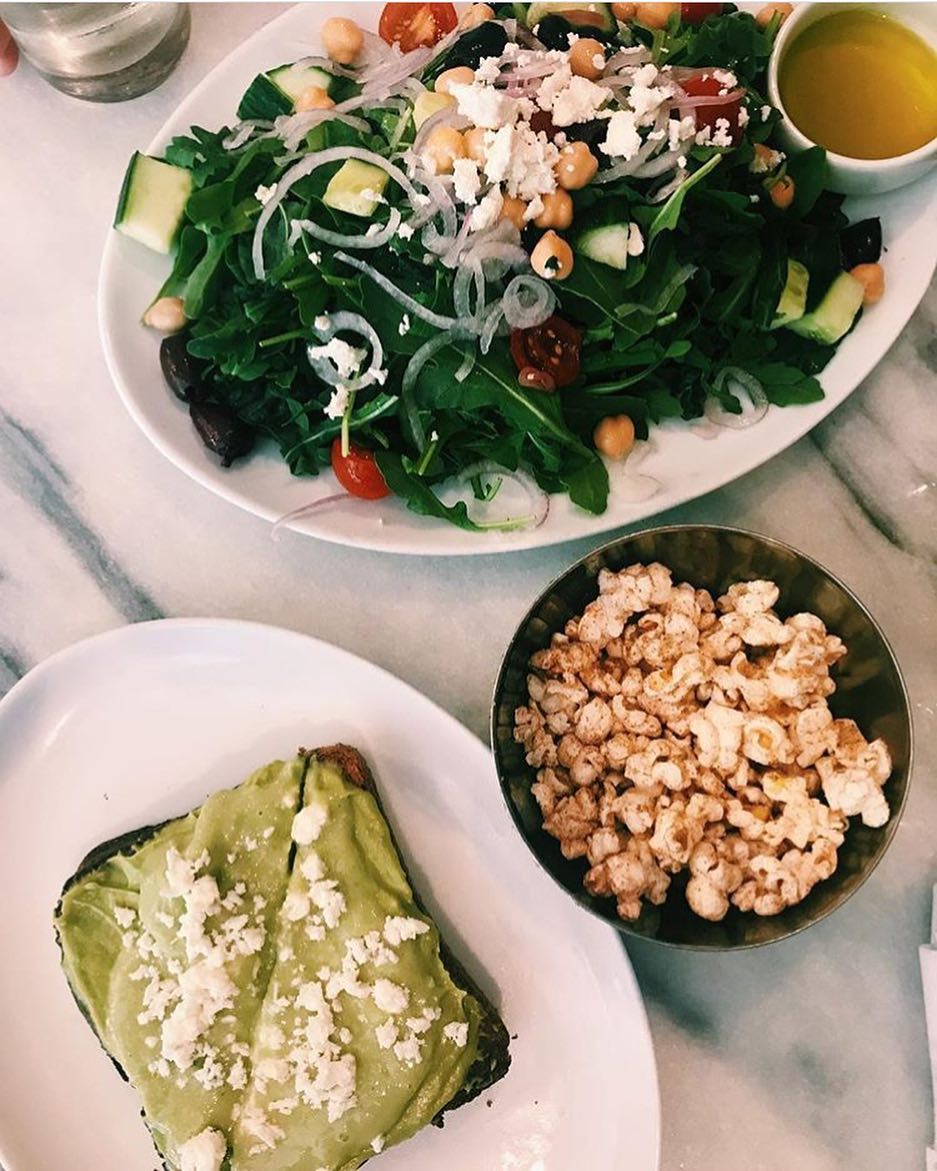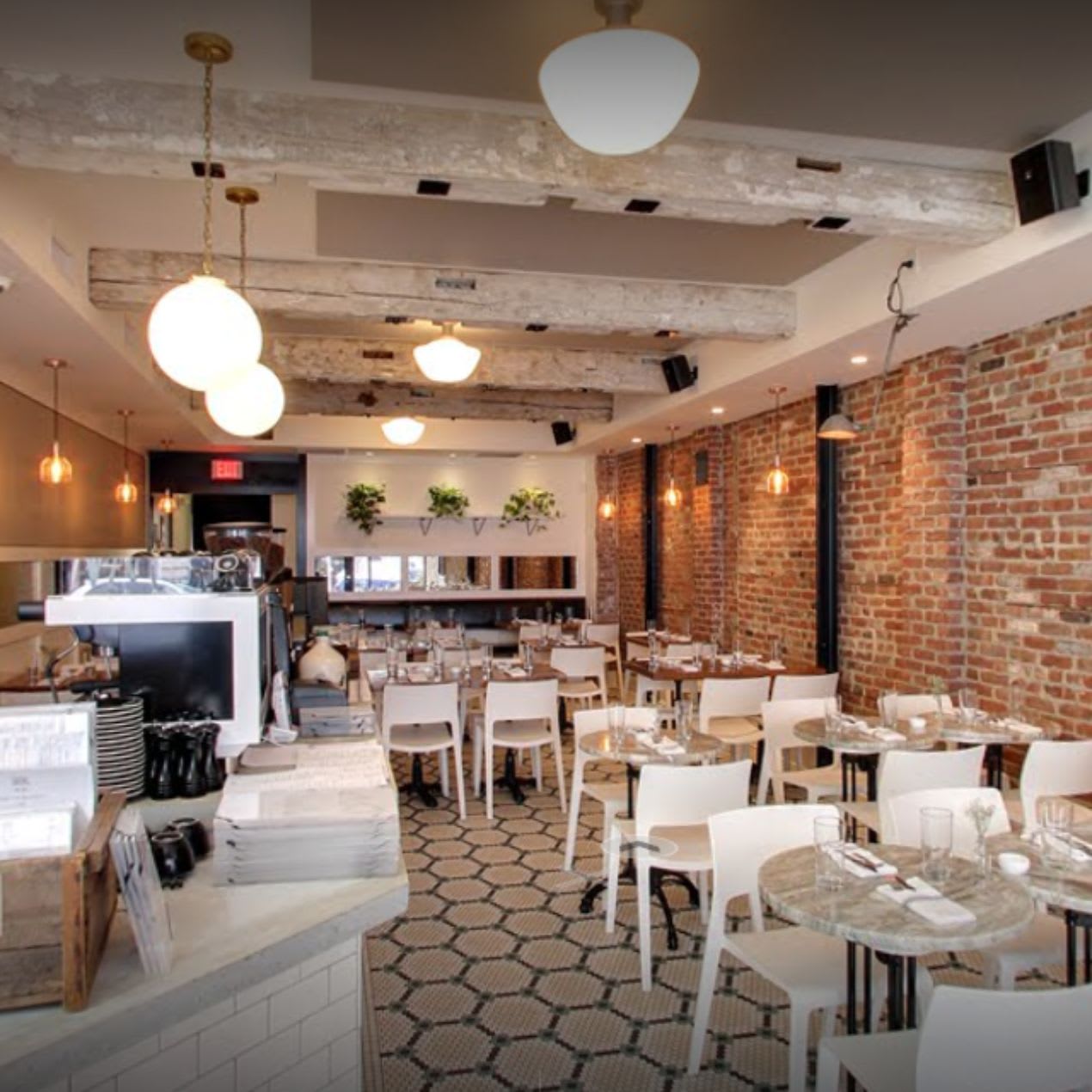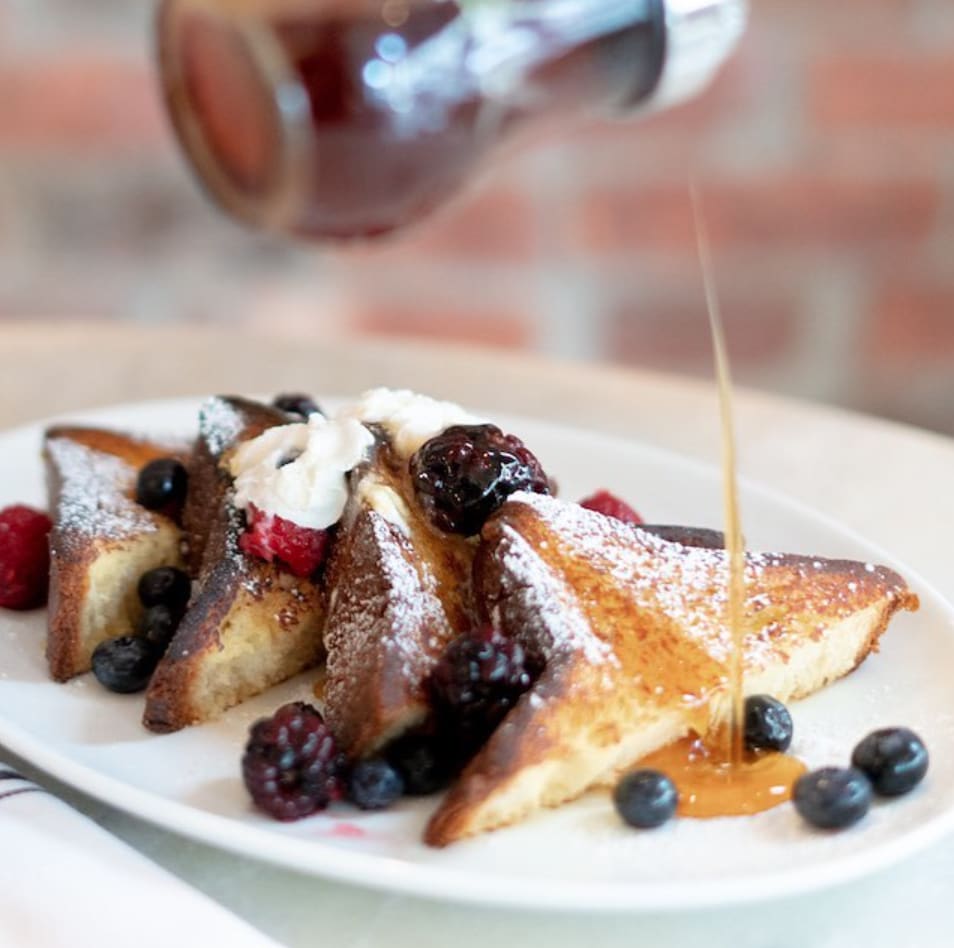 Photo Credits: @whitemaplecafe
Mediterranean: Lisa's Mediterranean Cuisine
Lisa and her staff make you feel like a dinner-party guest with a menu consisting of authentic home-cooked Mediterranean dishes. This BYOB restaurant offers both hot and cold Mediterranean dishes with Turkish flair that are high in quality and extremely flavorful. An underrated downtown Ridgewood restaurant that's perfect for family dinner (BONUS: picky- eater friendly options too). It's Greek to Me is another local favorite with amazing outdoor COVID-friendly seating.
Highlights: Cigar Pie, Shepherd Salad, Mixed Appetizer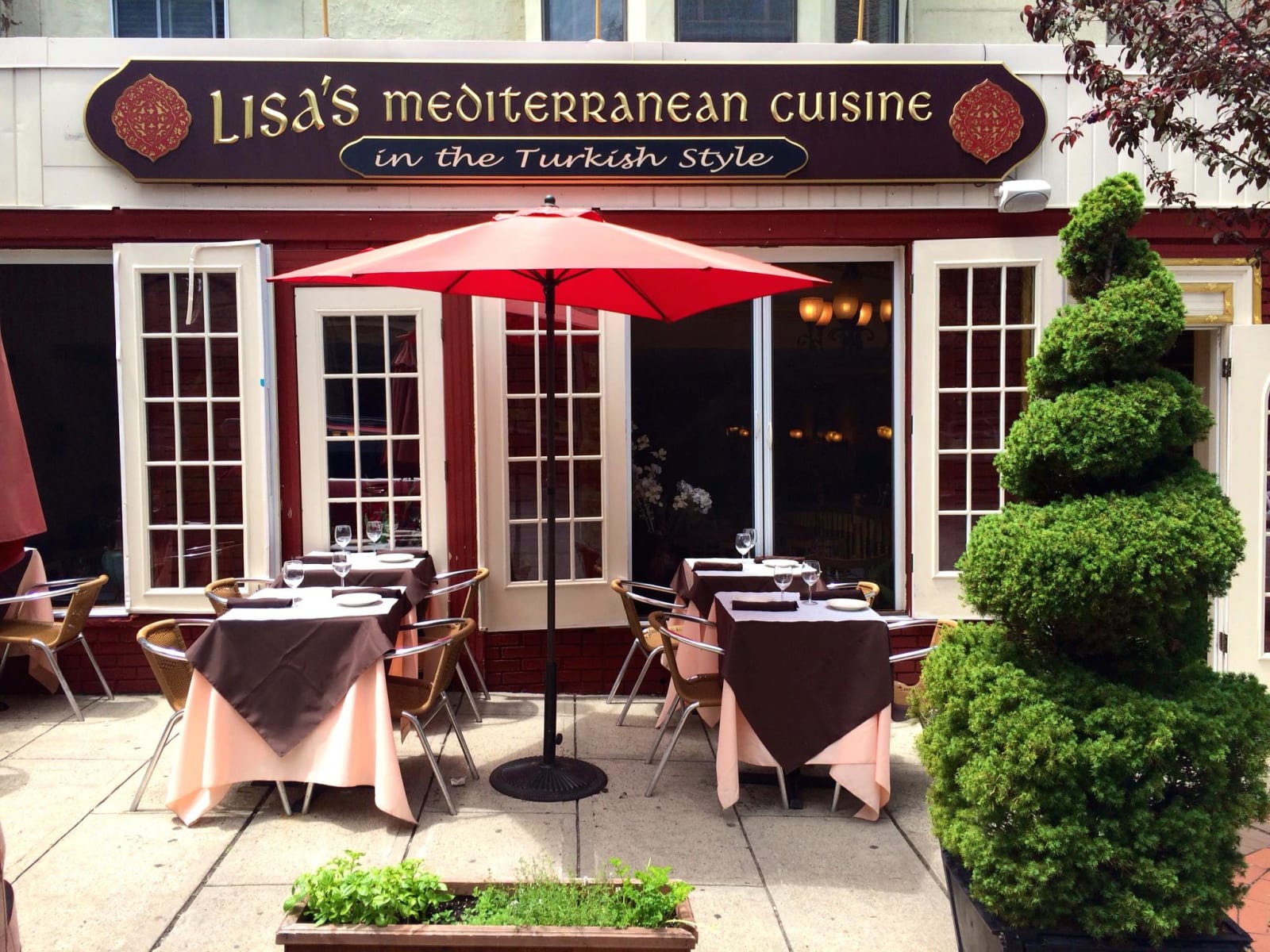 Photo Credits: @lisasmediterranean
Cravings is a quaint restaurant with an eclectic international menu that consists of small plates with robust flavor. Throughout the pandemic, Cravings' outdoor dining has spectacularly replicated the restaurant's warm, intimate, and energized interior ambiance (even in the cold winter months). The extensive menu includes fresh seafood, flatbreads, salads, spreads, charcuterie mix-and-match, and more - all of which are beautifully presented. BONUS: Steps away from our Christie's International Real Estate office and the Ridgewood train station.
Highlights: Empeñadas, Gnocchi, Cheese Boards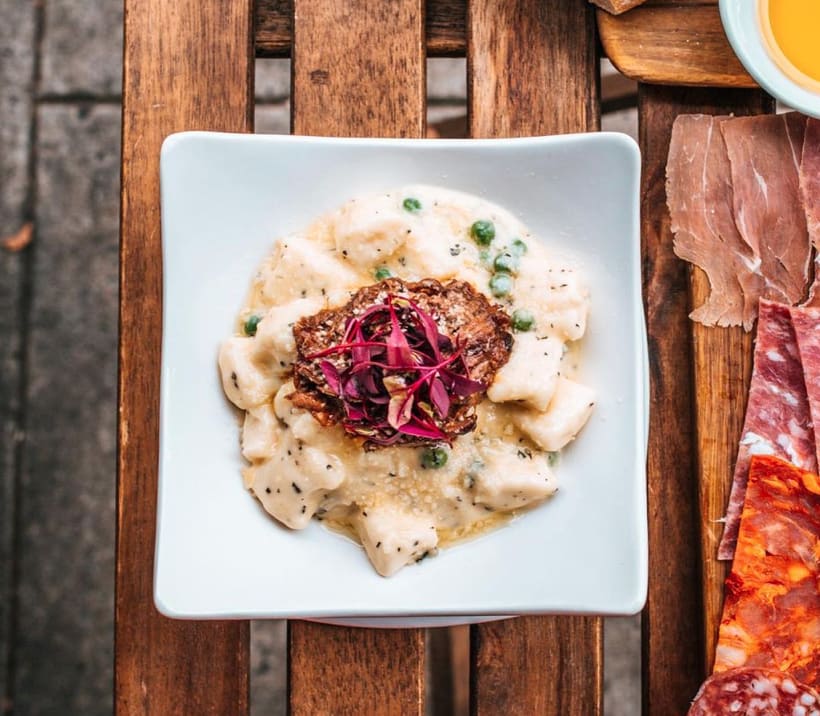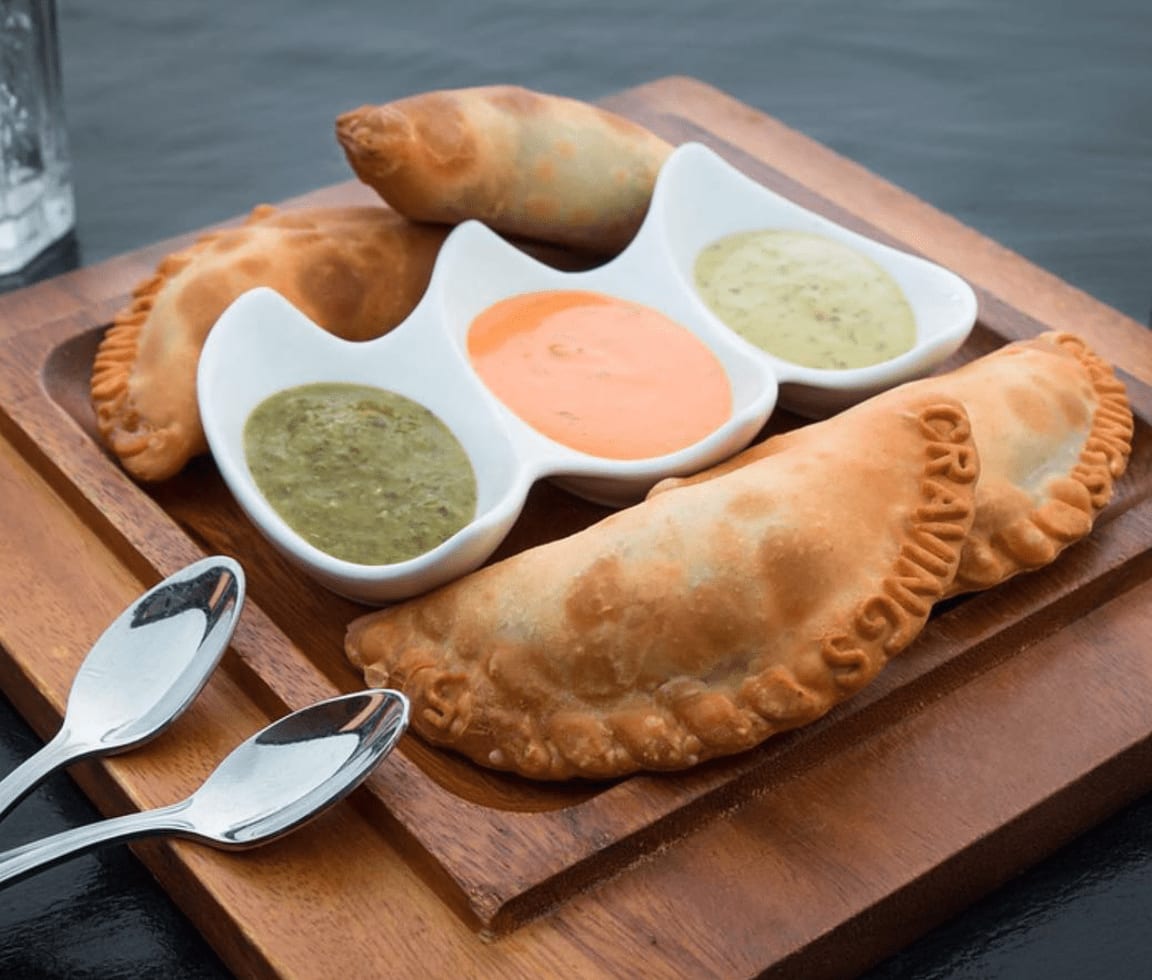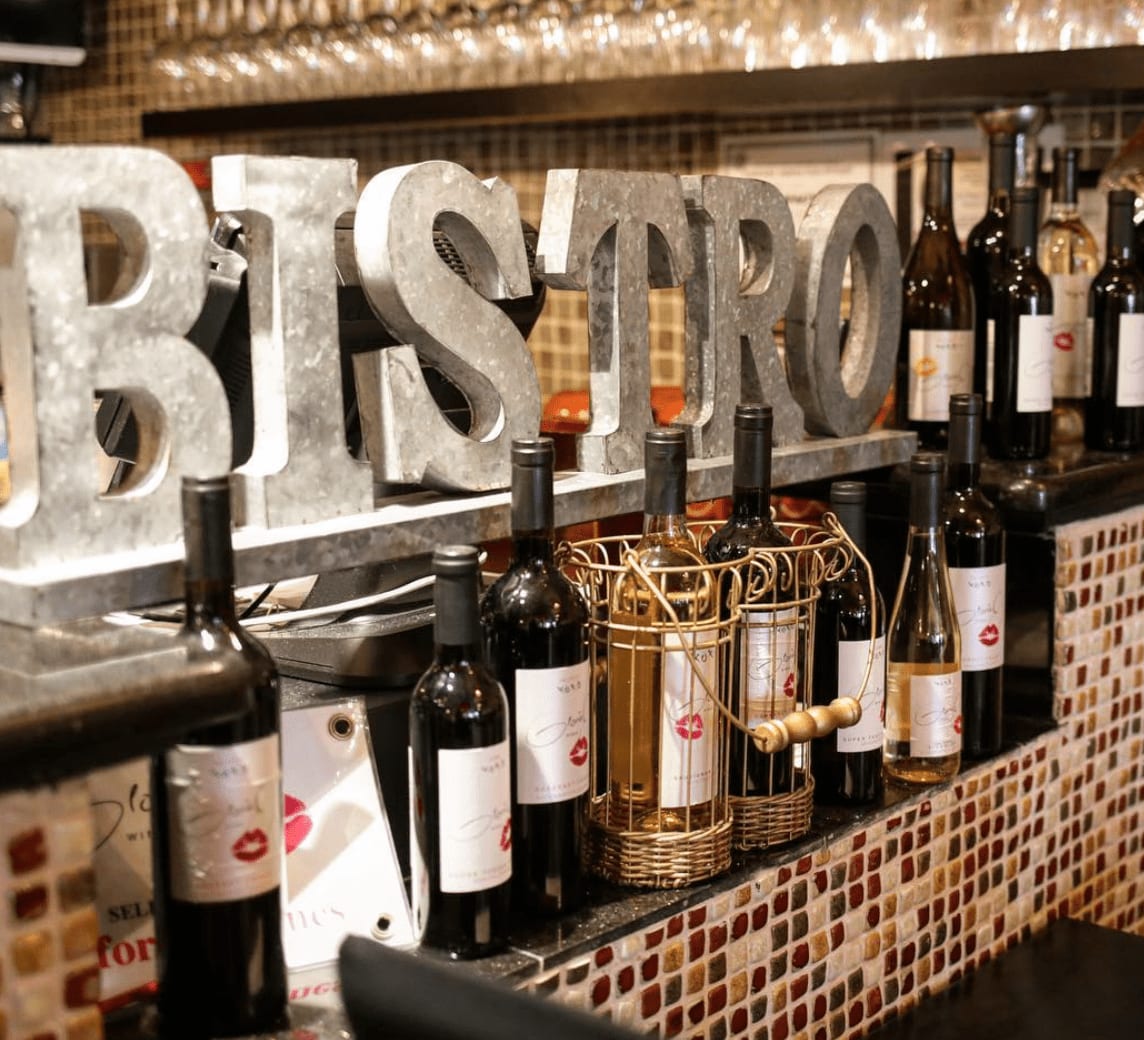 Photo Credits: @cravingstapas
Downtown Ridgewood offers several incredible options for sushi lovers. My personal favorite when factoring in ambiance and food quality is Kumo - a sleek dimly-lit Japanese restaurant with contemporary ambiance and incredible sushi, sashimi, and noodle dishes. The perfect place for birthday dinners, date-nights, or simply treating yourself.
Highlights: Kumo Roll, Treasure, Crispy Shrimp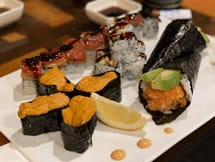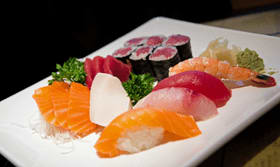 Photo Credits: @jasonkong @tommyeats
One of the coziest restaurants downtown Ridgewood has to offer with an adorable rustic atmosphere. Ridgewood has many incredible Italian restaurants (La Lanterna, Pearl, and Stella to name a few) but S. Edigio has the most authentic Italian Pizza by a landslide. And the best part? You can watch your pizza bake in the restaurants' wood fired ovens.
Highlights: Any Pizza (seriously.), Arugula Salad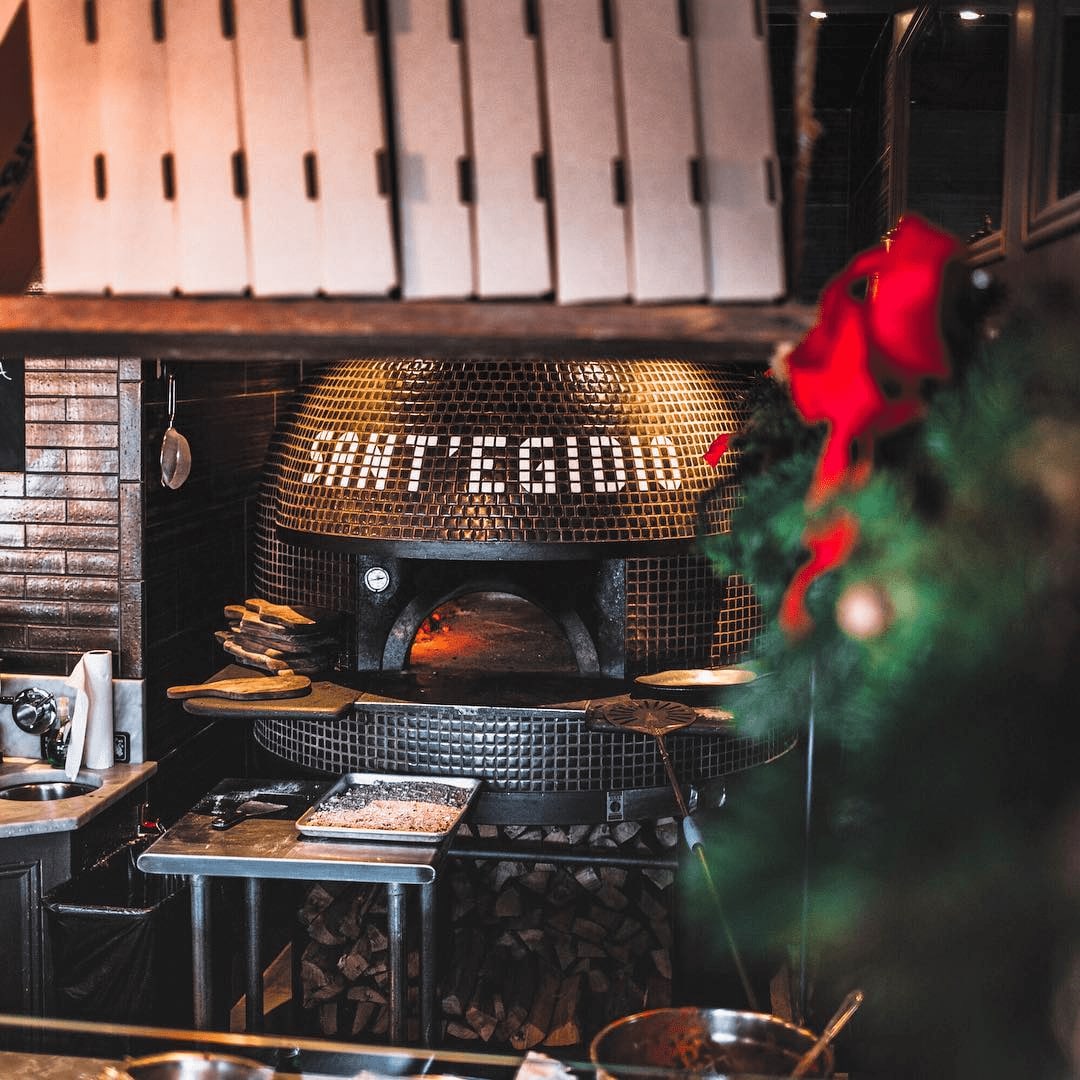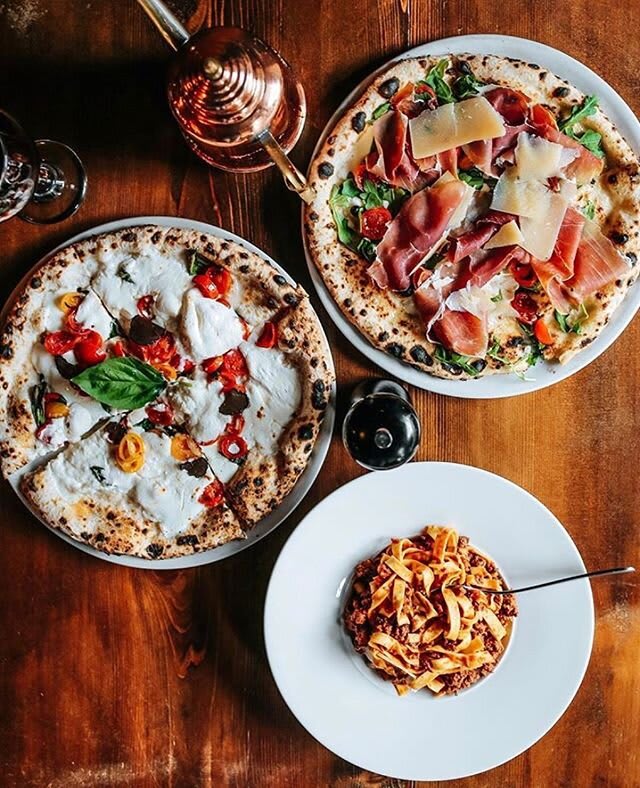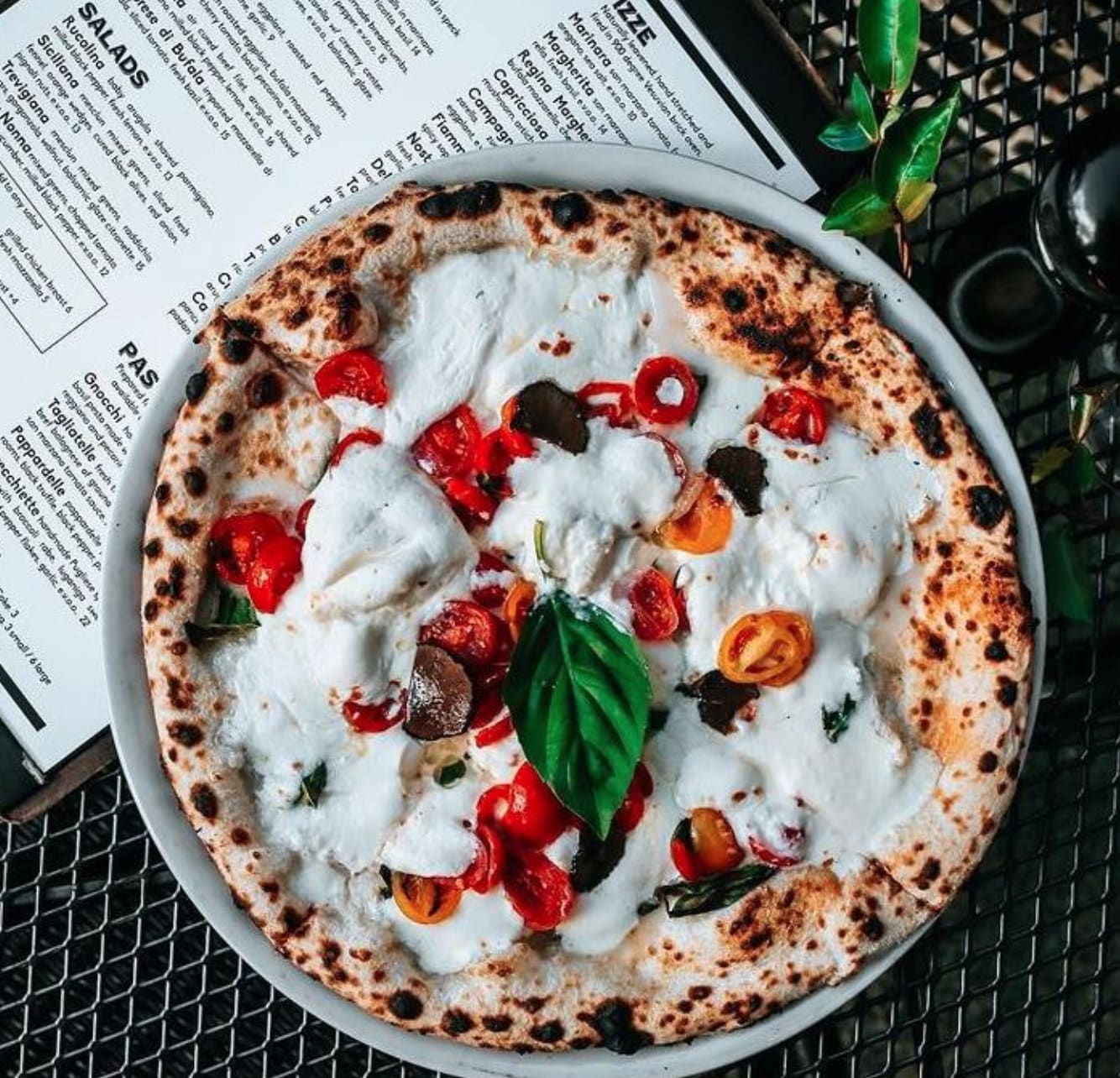 Photo Credits: @s.edigio

**This blog post is limited to Ridgewood dining. Neighboring towns of Ridgewood (Ho-Ho-Kus, Franklin Lakes, Glen Rock, Wyckoff, Allendale etc.) also have outstanding Restaurants that we love.**